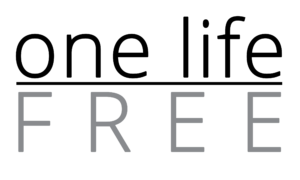 ONE LIFE FREE wants to serve and love birth families on site at Life Community Church during parent/child visits. Our goal is to bring comfort and help parents heal so their relationship with their children can also heal. We want to be a safe spot.
Galatians 5:1 says, "It is for freedom that Christ has set us free. Stand firm, then, and do not let yourselves be burdened again by the yoke of slavery."
We want every parent to know they are precious, and there is hope and freedom through Jesus.
Let

us not become weary in doing good,
for at the proper time we will reap a
harvest if we do not give up.
GALATIANS 6:9